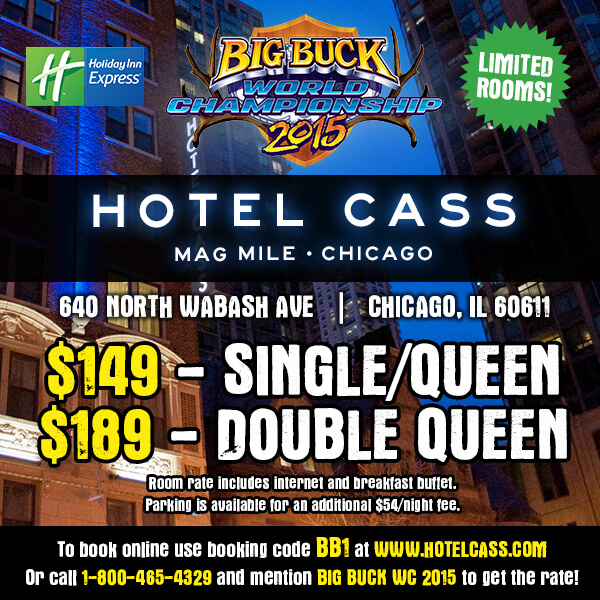 The 2015 Big Buck World Championship, at the Hard Rock Cafe, will make downtown Chicago the place to be this October. We want to make sure all attendees have a convenient place to crash at the end of each night! The Hotel Cass at Magnificent Mile is offering an exclusive discounted rate to all Big Buck players! Only THREE short blocks away from the Hard Rock Cafe the Hotel Cass is the OFFICIAL hotel of the 2015 Big Buck World Championship.With limited availability of the discounted rate, don't wait! Book your room today to play and stay close to the action.
1. Go to www.casshotel.com
2. Select the "Reservations" tab
3. Select "BOOK NOW"
4. Enter dates (23rd & 24th) and group code "BB1"
*REMEMBER: The special rate is ONLY available for the event dates of Friday, October 23rd and Saturday, October 24th and rooms are limited!
See you in Chicago!
– Raw Thrills Team