---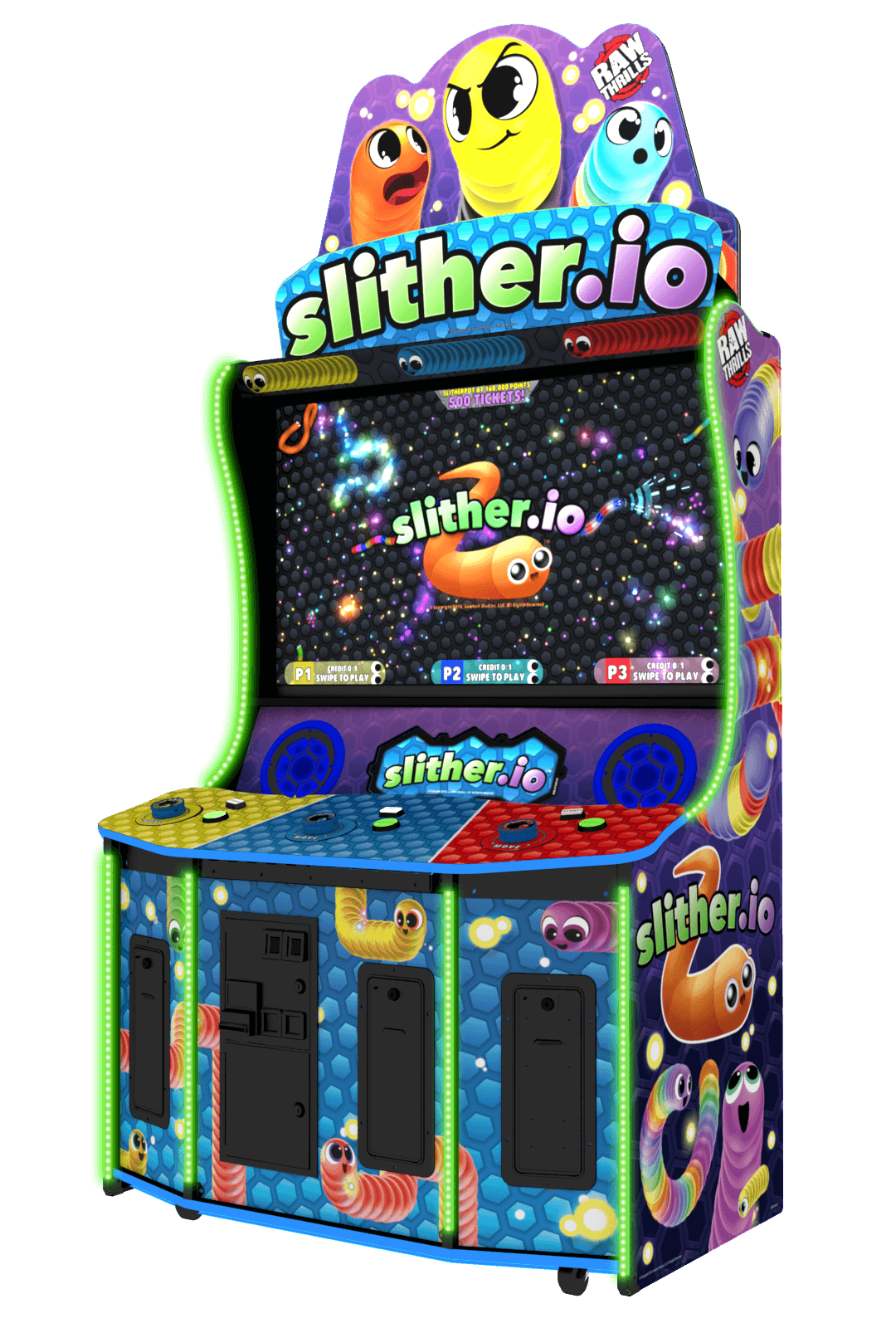 slither.io
---
slither.io, a top-10 app on the App Store and the Google Play store, is finally coming to the arcade! The hit game is now available as a multiplayer arcade game with a giant 55″ display and 3 player positions in a compact cabinet to maximize operator revenue and location appeal. As one of the most popular games currently and building on the massively successful base, the arcade version features exclusive game play features that keep players engaged and entertained.
GAME FEATURES:
-Cabinet lighting synchronized with in-game actions
-Online Leaderboards
Specifications
---
slither.io
Loading Info – [53′-214][53'D-26][40′-16][40'HC-16][20′-7]
Shipping – 84″H x 39″W x 59″D – 547 lbs
Location – 107″H x 54.75″W x 32.5″D
USA/Canada (ETL) – ~120VAC/60Hz/5 Amps
International (CE) – ~230VAC/50Hz/2.5 Amps
Additional Content
---
slither.io Manual – 4.34MB
slither.io Brochure – 1.15MB
slither.io Changelog
slither.io CE Certificate of Compliance – 399KB
slither.io UL22 ATM – 100KB
---
© Copyright 2018, Lowtech Studios, LLC. All Rights Reserved
Software™ & © 2019 Raw Thrills, Inc. All Rights Reserved.