Nitro Trucks®
---
---
Cabinet
---
---
Description
---
Smash your way to victory in Nitro Trucks® – a rowdy offroad racing game from the team that brought you MotoGP! Select from 14 upgradeable trucks and get 'em dirty on 6 exciting tracks. Pick up power-ups to repair your vehicle and earn nitro boosts – then hit the RAM button to show your opponents who's boss! An immersive cabinet design puts you in the driver's seat – complete with roll cage, 5.1 surround sound speakers, LED lighting, and force feedback steering wheel. Connect up to 8 games for a rip-roarin' good time!

GAME FEATURES:
– Link up to 8 cabinets!
– 14 racing trucks and teams!
– 6 thrilling offroad tracks!
– 2 power-ups: Nitro Boost and Repair!
– Eye-catching cabinet design!
– Force feedback steering wheel!
– Rumbling 5.1 surround sound!
– Player camera puts you in the game!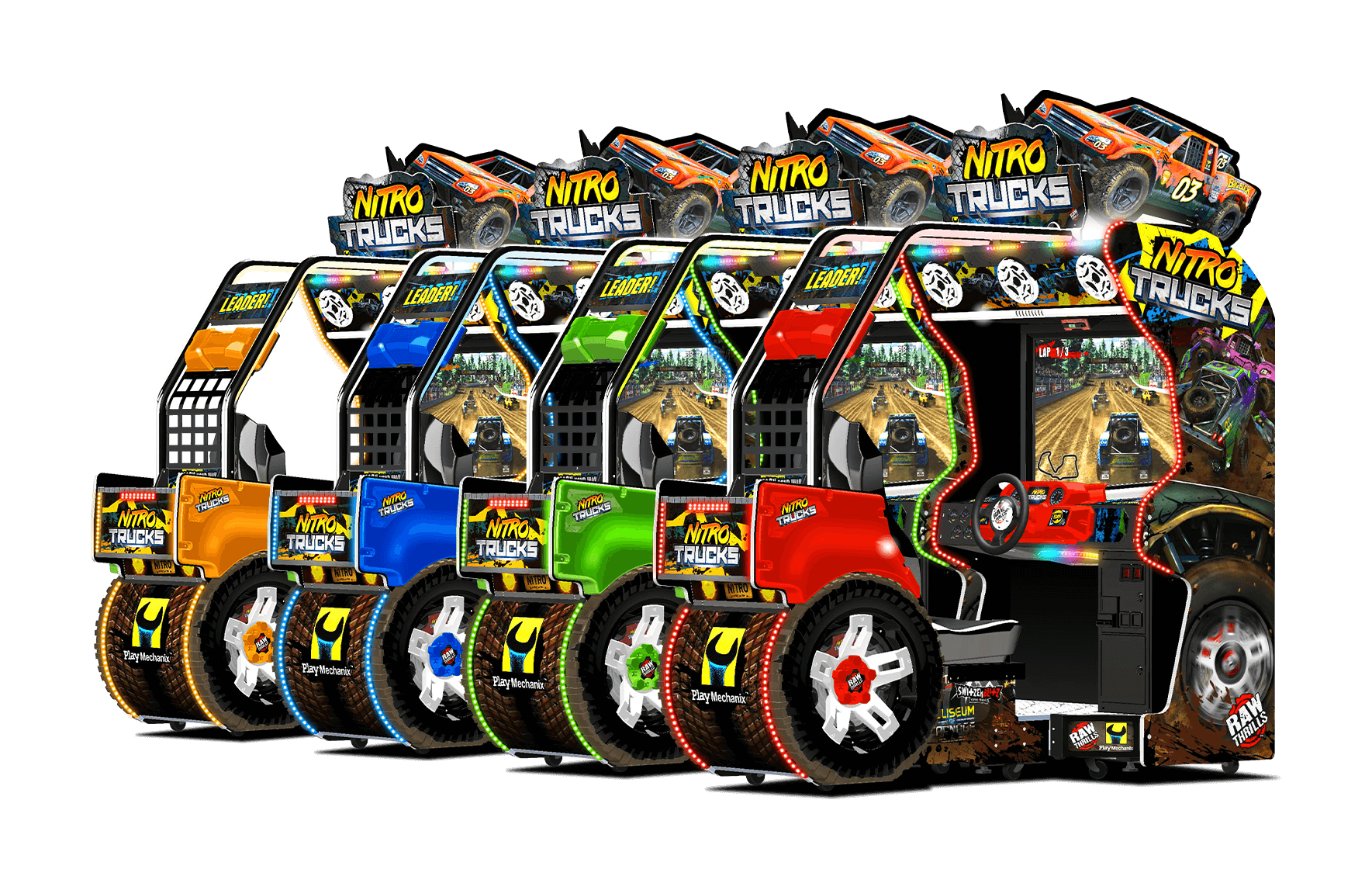 ---
Specifications
---
Nitro Trucks®
Loading Info – [53′-14][40′-10][20′-4]
Shipping – 85″L x 47″W x 85.5″H – 846 lbs
Location Dimensions – 43.020″W x 81.607″D x 93.325″H
---
Screenshots
---
---
Nitro Trucks Copyright © 2020 Play Mechanix, Inc. All Rights Reserved.