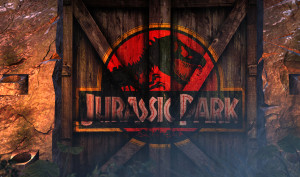 The Jurassic Park Arcade game has been tearing up earnings reports and filling operator pockets with cash! W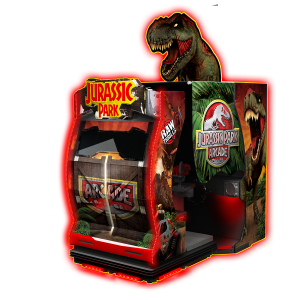 ith it's high quality HD graphics and rumbling surround sound, players are transported to the majestic island of Isla Nubar for an epic and unforgettable adventure. Earning an average of over $900 a week across five different regions, Jurassic Park has earned its title as one of the TOP earning arcades of the summer. Featured in Dave & Buster's commercials, it is a no brainer that the Jurassic Park Arcade game is a must have for every operator who is ready to see a boost in their cash flow. From the cabinet to the high quality effects, the Jurassic Park Arcade game and it's earnings are larger than life!
Check out the latest collections reports HERE to see just how much TWO Jurassic Park Arcade are worth! Don't even have your first Jurassic Park Arcade, collections reports HERE because one is better than none.